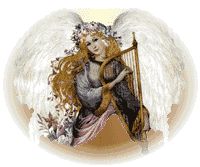 Day Two On My Victory March
By Pami Jane 2/19/08
Day two, what a long way to go
729 more pitty roads to hoe,
praying I don't fall flat on my face;
Oh Lord, cover me in Thy grace.
I will not go down without a fight
It just wouldn't be fair or right,
to have lived an unlived life;
Only experiencing woe and strife.
In fact I don't plan to go down at all
I have broken every habit and wall!
No more tabacco, or caffiene for me,
Nor any more wallowing in self pity.
Yesterday I started my Victory March
No more feasting under golden arch
No Taco Bell or Burger King for me
Nothing white or fried in THIS army!
I pledge each and every new day
I will not backslide nor will I sway!
If I should die before I reach my goal
At least I tried with all heart and soul!
I will do it. I will I will I will...with God's help and friends support I will.