How my day went =^)
Thursday, February 21, 2008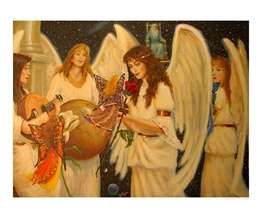 I can't believe how so very lucky I am that I stumbled across this site. Actually luck had nothing to do with it...I was God-led here.
This is just day four and I've lost 8!!!! pounds, found 15 caring people to be my friends, and many more who have personally welcomed me and made me feel and amazing amount of joy!!! I saw my Psychiatrist today and I don't think I hid very well the almost manic excitement that finding this place infused in me. Can you envision an almost 500 pound, 48 year old woman running across the waiting room, boobs bouncing everywhere...to show her that I wasn't needing to use my cane and could actually walk without aid? LOL I'm sure all eyes were on me!
I had her take a front and side "before" picture that I'll post as soon as we get the film developed and scanned to my pictures. It may be a while, we don't have anything to take pictures of just now.
To those of you that haven't heard back from me, please forgive me. I've been trying to learn the site and all the applications and tools that I need to incorporate and use on a daily basis. I promise I won't ever forget you and you'll hear back from eventually.
Onward to my nutritional chart and then to some of my groups. I can't get to all of them today as it's already after five, and 19 are a lot! But I'll get to a lot of them.
TODAY WAS A GREAT DAY!!!! HOW ABOUT YOU?