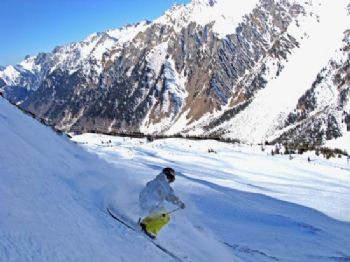 WITH ALL THE SNOW WE'VE BEEN HAVING IN THE MIDWEST LATELY I THOUGHT YOU MIGHT ENJOY THESE QUOTES (SOME OF THESE ARE REALLY FUNNY):
Skiing combines outdoor fun with knocking down trees with your face.
- Dave Barry
Winter either bites with its teeth or lashes with its tail.
There are only two seasons -- winter and Baseball.
If we had no winter, the spring would not be so pleasant: if we did not sometimes taste of adversity, prosperity would not be so welcome.
- Anne Bradstreet
Winter is nature's way of saying, "Up yours."
- Robert Byrne
Winter must be cold for those with no warm memories.
Sometimes our fate resembles a fruit tree in winter. Who would think that those branches would turn green again and blossom, but we hope it, we know it.
- Johann Wolfgang von Goethe
I like these cold, gray winter days. Days like these let you savor a bad mood.
- Bill Watterson
Every mile is two in winter.
- George Herbert
One kind word can warm three winter months.
-Japanese Proverb
In the depth of winter, I finally learned that within me there lay an invincible summer.
- Albert Camus
Snowflakes are one of nature's most fragile things, but just look what they can do when they stick together.
- Vesta M. Kelly