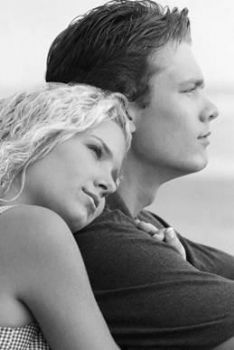 I JUST SAW THIS STORY. I THINK IT IS IMPORTANT THAT A HUSBAND REALIZES JUST HOW MUCH HIS WIFE LOVES HIM AND THAT HE APPRECIATES IT. I USED TO WORK WITH INDIVIDUALS WITH BRAIN INJURIES. MY OWN SISTER ALSO HAS ONE. IT CAN LEAD TO MAJOR CHANGES IN PERSONALITY BESIDES THE PHYSICAL LIMITATIONS THAT COULD ALSO OCCUR. IT IS OFTEN HARD FOR THE PERSON WITH THE INJURY TO UNDERSTAND THAT HE CAN'T DO WHAT HE OR SHE USED TO BE ABLE TO DO AND IT CAN BE EXTREMELY FRUSTRATING FOR THAT PERSON AND THE SPOUSE. IT HAS OFTEN LED TO DIVORCE. THIS WIFE DEFINITELY BELIEVES IN HER MARRIAGE VOWS.
Hi, My name is Jeff I had epilepsy as a child, and as my seizures were only partial seizures, my condition was not fully diagnosed until the age of 28. For the next 18 years, I was successfully treated with medications and had no further seizures. Eventually, the medications became less effective and I tried many more medications. The medications, over time, started having toxic effects. A new neurologist, found the cause of my epilepsy, a scar in the right temporal lobe of my brain and told me, about a surgery where the scar is removed, potentially curing the epilepsy.
I decided to pursue the surgery and after a pre-operative work-up, , I was deemed "an appropriate candidate" for the surgery. On July 25, 2005, the scar was removed from my brain. I went home 4 days after the surgery, and things seemed to be OK. I was home for a total of 4 hours when I suffered a post-operative hemorrhage. Fortunately, I have a dedicated wife who knew to call for help. I was taken back to the hospital and went back to the operating room, where the clot was removed and the bleeding was stopped. As I was advised of small stroke possibility with this surgery, there was no fault to blame.
I now know I have the most wonderful, dedicated wife I could have ever hoped for. I was hospitalized for 6 weeks after the second surgery. My wife was by my side nearly constantly. She stayed in the hospital every night she could. I was only alone when I was in the intensive care unit and she was not allowed to stay. After being discharged from hospital after the second surgery, I was unable to bathe myself, or do any of the things responsible adults need to do in the course of everyday life. My wife, Denise, was a champion. I know I owe my life to her many times over. She spent the next three months taking me to appointments. I had appointments with physicians, speech therapists, occupational therapists, and physical therapists, up to 5 days a week and she made sure I never missed an appointment.
I feel so blessed to have such a wonderful wife. I am also blessed to have recovered well enough to return to work and I am even able to drive again.
I have always known how lucky I am to have Denise, by beautiful, caring wife. However, I now know just how dedicated she is. I know she will always be there for me. I don't remember much of the 6 week period when I was hospitalized, but I have been told I was angry and treated my wonderful wife badly during that time. She realizes this was due to my brain injury and has never held my harsh words against me. I am also fortunate enough to have a best friend who saw me every day while I was hospitalized. He witnessed my negative behavior toward my wife and told me -- or I would have had a tough time believing I could ever treat her so harshly.
Anyway... I now know I have the best wife in the world. I am working and have been able to return to all of my previous activities. I don't want anyone to think of me as inspirational because of any actions on my part. If there is inspiration from my story, the credit needs to be given to my physicians, nurses, physical therapists, occupational therapists, and (most of all, my wonderful wife, Denise).
My hope is that we can all find many many things for which we are grateful for throughout our lives. To borrow from another of your fans...may we all have enough.