SUCCESS!!!!! WOW I CAN'T BELIEVE IT!
Monday, March 03, 2008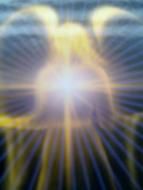 I lost another 4 pounds, that makes a total of 12 since I joined 14 days ago!!! I'm doing the happy Pami dance all over my soul..lol!!
YESTERDAY was AMAZING!!! I had a hard time consuming all the calories I needed to. I had a serving of 6 different fruits and a serving of 5 different veggies with 4 slices of Nature's Own Double Fiber Wheat Bread, a small portion of black walnuts to get my fats and fiber up, a boiled egg, and let me say that I've never had a day where I wasn't hungry or wanting to snack in my life...but yesterday? Not one tiny urge! For dinner I had cod fish, Kraft Past Salad Italian Style, fresh steamed asparagus' and a salad and I have so much energy from eating all of the right foods, and none of the bad ones that if I weighed less I could do cartwheels all day! Yesterday was the first day in 41 years that I ate to live and not lived to eat. IT WAS AWESOME!!!!!!! Tuesday is my weigh in day and I can't wait to see if I've lost anymore, but more importantly is the feeling of satisfaction and energy I have over my victory and it makes me determined to do this each new day!
Lord Jesus, thank you for your tender mercy and providing me the desire and strength to fight daily battles in my life! You are my strength and my refuge and I give you all the glory of my success, because without You I couldn't do this. Each new morning you greet me with Your love and in each step I feel you by my side. I sing Your praises to all who will listen. In Your holy name, amen.