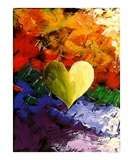 Okay now I have to do some organizing. Every day I've been losing the war of the emails...lol. Yesterday I started out with 308 and after being on and going through them yesterday evening I still had 308, the 309, 310...and up and up. It's 2:05 a.m. and I've been online for 15 and 1/2 hours. I have 257 emails. I love emails, want emails, especially from friends, but I need rest to.
So. My goal for today is this.
Do my meal planner
Report to my teams
Comment on team member pages and blogs
Eat my daily 5-6 fruits and veggies
Drink my normal 12-15 glasses of water or about 192 ounces (I drink out of a 32 oz glass.)
Do all my daily exercises like my crunches and cardio and report them.
Find 5 minutes to myself (that's all I found to myself yesterday too...lol)
I love, adore and am having the time of my life with SPARKPEOPLE...but I have to sleep sometime...don't I? :-)
This evening starts the holy 7 day Sabbath, and I will be able to rest then for 24 straight wonderful hours. I need it. I feel like I have run a marathon, leapt a tall building in a single bound, went faster than a speeding bullet...and I'm not even related to Superdude.
I just want to say that meeting so many wonderful, warm hearted and genuinely NICE people has made what I'm doing in my life a million times easier and I thank each one of you that has reached out to me, with all my heart.
As lighthearted, comical and silly as I may appear sometimes, I have a very serious and rather lazy side to me. You guys have helped and are helping me to change all that. This past week I've have felt akin to what the worm in a Mexican Jumping Bean must feel like. Do you remember those? I had them one time when I was really young, like 5 or 6...did they fascinate you like they did me, and weren't you so sad when they stopped jumping? I didn't learn until many years later that it was a worm inside and when it stopped it meant it was dead. Well I don't want to stop. I want to get to the place where I can jump outside of the pool, not just in it.
I will probably go to bed at 5 a.m and check back in as I wake up but then I have to prepare for the Sabbath and won't be on again until Saturday night. To all my friends and team members who grace my blog with your visits I want to wish each of you a blessed, restful and fun weekend. Take more than just 5 minutes for yourself...you've earned and you deserve it.
Love and God bless, Pami
Go Team Kissables!!!!!!!!!!!!!!!!!!!!!
!!!!!!! Rah Rah Rah!!!!!