Tired But Trying :-D ALSO Twinki Update
Wednesday, March 19, 2008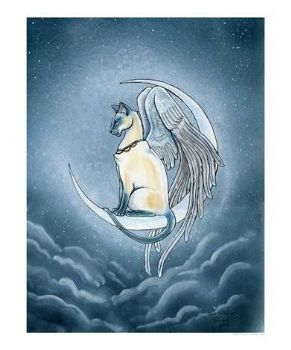 Today I awoke a bit shakey and tired. So I've just spent the last three hours trying to reply to all the wonderful sparkmail and comments of support, prayers and well wishes. I'm overwhelmed a bit by all the heartwarming responses even from people I don't know. What a great blessing.
I don't have any energy today...I think I borrowed some from today for yesterday...lol! So I'm thinking about taking a nap. I may even let myself sleep through and actually get up in the morning for a change...drink my coffee on the patio and watch the sun come up and thank God for the peace He has placed on me. I'll visit my groups when I get up. I know if I start now, I'll be on for another 8 hours and today I don't have it in me.
TWINKI UPDATE:
The Twinkster is still woefully bony, but she seems to be doing a bit better which any improvement at all is a bright light of hope that she will eventually recover fully and live for a few more years to give and receive purrrfect and unconditional love. She isn't out of danger yet, but I'm believing in a kitty miracle too.
Love and blessings to all, and thank you again so much for all your love and support!