A bit of Inspiration!
Wednesday, April 02, 2008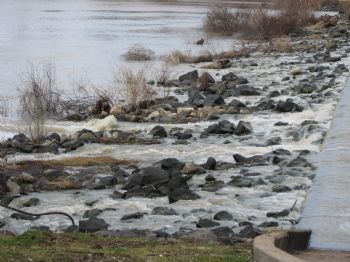 Ok, the chocolate almost had me today, but I fooled it! I turned away and for that I am proud of myself! I thought I would include a scripture that I found to help me and I hope that it will bless, comfort and encourage you:
"I will raise the spirits of someone who is discouraged. My smile, my words, my expressions of concern and support can make a difference to someone facing a challenge." Romans 14:19 (KJV)
And if you still need encouragement, I wrote the following the day after I got married, and placed it in my wedding album. December 28, 2007 was our 5 year anniversary. Pulling the book out I found it and thought I would share it with you today. To this day, these words encourage me.
"Today"
Today I sat and thought -- thought about today. Today was like any other day. The smell of dew on the leaves and fresh flowers outside my window. The morning breeze blowing the curtains in and out like a Giant. With breakfast gone and the children napping, I took a moment to breathe; With each breath I thought about how tomorrow will soon be today. As the sun set and the stars sparkled, I knew that each day I lived would eventually be today and to Thank God for each day, for there may not be a tomorrow...
"Our actions are not only judged by others, but by ourselves... the worst critic of all" author unknown