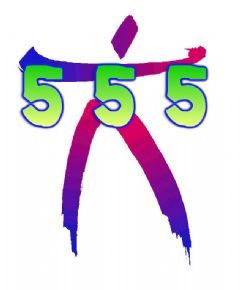 Greetings Compadres!
I have found a group that is terrific! If you are feeling low, and don't know where to go...click on the link below.
A new group with a new group leader named Xavier a.k.a SODREDGE. It only has 26 members right now, and I'm promoting it because I fell in love with the attitudes.
This is a place to go and just let it all hang out. Want to vent? Need some comfort and encoragement or maybe just a smile or laugh? Come and join this very supportive and fun group. If you have ideas you want to see implemented just talk to Xavier, he's SO open (and I quote) to new ideas.
I love the open honesty and feeling of this place and will probably make it a daily hangout like I do with PMS-Premenstrel Munchies Surviors (and no, you don't have to have a cycle to join! Yay, because I'm losing mine...lol) GLOW and Prayer Requests Motivation and Encouragement. I enjoyed this groups boards so much that an hour flew by and I didn't even hear Judge Judy on the tv in the living room! That's a FIRST. All of a sudden the news came on and I'm wha....? LOL.
Give it a whirl folks, it's so new it doesn't take long to read everything...it took me an hour because several posts of mine included rhyming responses...you know me and my poetry.
Today all I've had to eat is a handful of walnuts

so I'm about to go and eat a bowl of the Lentil dish I made yesterday...I got a yeild 12 cups, and it's great to be able to walk into the kitchen, snatch it out of the fridge, nuke and eat it.
After I do that I'll go to my nutrition and make up my meals to be sure I'm getting my nutrients and staying well with in my calories...then I'm off to visit my groups and friends until American Idol. Then after my chores and exercises I'll be back on.
I'm still chuffed with how well I've done this week and riding on a glowing high that is hard to beat!
Don't forget to click on the link below and check out this wonderful site...hope to see you there!
Have fun today, and if you haven't -- read my blog from yesterday and remember to think in threes....plus you can try out my recipe...or not...

www.sparkpeople.com/mysp
ark/groups_individual.asp?
gid=16537