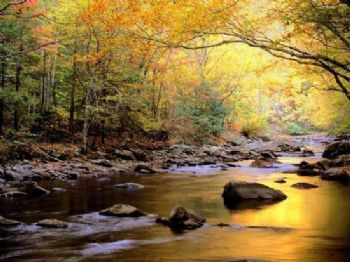 Where oh where did the week go! It just flew by! I'm feeling better thankfully, though I'm not going to get my 8 hours today. Andrew isn't working so we have plans, plans, beautiful, wonderful plans!

My brand new team is up and running and I have 5 beautiful co-leaders to run it for me on the weekends and when I can't be on. I'm so psyched about everything, it's as if there were magic in the air, or who needs glasses to have a rosy outlook?
I didn't get any of my workout at the spa since Monday and I'm pretty grumpy about it. I did do exercises here where the bathroom was easily accessible and today I got my extra cardio in and visited all my main groups and hey! I even got to read some blogs and visit some pages. All in all a lovely day.
Today, lots of exercise and a visit to the clubhouse here on the property to use the weights and machines in the little gym they have. Very nice and intimate and I want to be the ONLY one there since I tend to huff, puff and grunt at times...

Then we're off to Ryans for a very sensible lunch (for me) everything on my meal planner menu that I worked out for lunch today so I don't hurt my calorie intake, always a great thing to accomplish! Then we're either going to the theater, or we'll rent a movie to watch in the comfort (key word that, I have to take my own chair and sit in the ailse

) of our home with our furkids.
My three positives today are:
Life is starting to have meaning again for me
I'm living and growing in potential day by day
I am an overcomer
"Although the world is full of suffering, it is full also of the overcoming of it."
- Helen Keller, 1880-1968, U.S. blind and deaf educator
Life is what we make of it. We can choose to do nothing, or be apathetic in our doing, or we can infuse our very souls with the zeal we must have to attain our hearts desires. I have that zeal, and I will daily infuse myself with the energy and discipline needed to be where and what I want and need to be. And to all who patiently go through my experience with me and read my ups and my downs, my ramblings and what not, I have this to say; if I, burdened with so many ailments and disabilities and the almost 300 pounds of flesh I have to lug around every single day, can do this...so my dears can you. The old cliche, "If I can do it, anyone can" is in my humble opinion, exceedingly true.
Have a wonderful weekend everyone! I know I'm sure going to!