I am shocked at........
Wednesday, May 07, 2008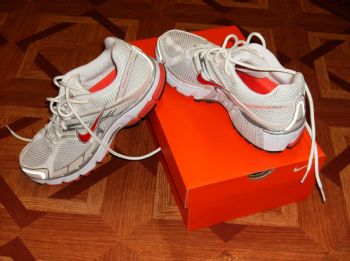 My shoe size in a running shoe. I wear a 9 1/2 and I'm so proud. My dad and I done W2D1 of the C25K tonight. I was loving my new shoes. I even have them bringing me another pair ( they were blue ) from one of there other stores 1st place sports.
They lady had me walk in my socks and then told me the shoe that would be best for me and hooked me up. I'm taking my dad to get his feet analyzed maybe tomorrow. I'm glad I listened to what was being said about having the right shoes.

I love my Mother's Day Gift.