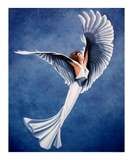 ...it is how we deal with it that counts.
I've suffered a lot of pain and illness lately and once upon a time I would have curled snuggly in my comforter of depression and let the days and weeks pass by wondering...why? Why me all the time?
I can barely remember a day out of my life when I haven't been in pain. But then I think of Jesus. He gave up his Godhood. Went through 30 years and I'm sure they weren't easy ones. None of our heroes from the Bible had it easy. Then he went full steam ahead in his mission to share our Father's love of us and bring us salvation even though he knew he was going to have to die.
Thinking about how the people turned against him, mocked and ridiculed and tried their best to humiliate and demean him as he suffered horribly, tragically and he asked for forgiveness for them. How can I try to hide and moan in self pity for my pain? I'm alive and I have his love, grace and glory in my life. So what if I hurt? I am making progress and can walk. I'm doing my best to get more healthy, more physically fit so I can live longer in his service.
I have fought so many battles in my life, this one may be my biggest, but I'm determined to overcome, because God gave me a survivor's spirit and in love and honor for him I will not give up...or in! I will fight til I fall and falling I will get up until it is my time. So what of the disappointments of life? So what of the hardships? With God they only make me stronger and I will treat each new day that I'm blessed to wake up in, as a day of joy and potential, as a gift to be unwrapped slowly and with hope and wonder.
God is good. God is stronger than he who is in the world, and life...well life just is. It's how we deal with all it throws at us...that makes or breaks us. I'm facing more fearful things then I ever thought I would in the near future. Yet, I will not give in to my anxiety disorder. I will not let depression and worry sweep me away. I will stand in faith and come what may, I will not be ashamed to look my Jesus in the eyes on the day we meet. For in all my human frailty, all that I have accomplished, all that I've overcome has been because he is the focus and foundation of my life.
I will live each day in his service as he gives me grace, strength, joy and wisdom to live. I will continue to fine tune the foods I eat and when and how. I will continue to be faithful to drink my water and green, Oolong and caffiene free herbal teas and to workout somehow someway everyday.
I don't know that I can continue to commit my time to Spark except for a very few groups and the tools. I must begin to live a real life. It's hard. I can never replace friends that I have met here... I don't ever meet people like you in real life, or perhaps we don't make time to, like we do here. When we come online we're ready for the human experience and open to friendships, out in the world, everyone seems so closed and busy with no time. I really don't know what I am going to do.
Something is changing inside of me and it's good. It's strong and it wants to break free and live.
Until the next time we meet here, take care and keep up your motivation and working on your goals!
Love, Pami xoxo