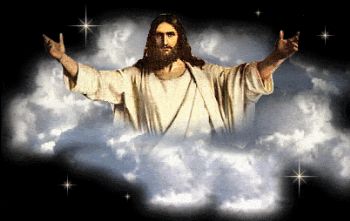 Well I didn't do as much exercise as I would have liked, but at least I didn't let the fibromyalgia keep me from doing some and taking my walk. So I'm proud about that! I managed to meet my goal by doing my challenges on my group H.E.R.O.E.S and PMS Munchie Survivors!
1. Drink no less than 8 cups of water daily -

2. Don't drink any sodas or sugary drinks - gave them up.

3. Only allow myself one cup of coffee a day, then drink green tea - lovely blend of green and peppermint tea/no caffeine

4. Consume 5 servings of fruits and veggies daily-

5. Keep sodium in check and nutrients balanced by using the meal planner - I stayed below my allowance! WooHOO!

6. Exercise at least 30 minutes of cardio per day -

7. Walk as long as I can once daily -

8. Do some form of strength training with bands and dumbbells every other day. -

9. Keep up with my housework - none on the weekends -

10. Go to the spa and workout in the pool 2-3 hours 3 times a week - I haven't been able to go this week, and boy can I tell!

11. Go to bed and rise at the same time every day and get 8 hours of sleep -

12. Dance at least once a day! Just like MUMBLE in Happy Feet...I'm going to let my feet dance away the pounds!

11 out of 12 is good, but I want better! I know I have to be careful...but I'm so over not going to the spa, plus the hot tub would help my fibro!
I'm too tired to come up with anything sagacious. I'd take a snooze

but So You Think You Can Dance is on at 7, and I wouldn't miss it for anything. So anywho, here's a poem I wrote today, I hope you like it! It was written off the cuff in like 5 minutes, so it isn't perfectly metered.
The Steps Of Life by Pami
We take the stairs of life
One step at a time--
Leaning on each other in strife;
As we struggle to climb.
Asking our Lord in one accord
With impunity in unity--
Abundant blessings to us award;
Drawing closer every opportunity.
Pain and illness may find us
Times may turn hard--
Yet always faithful is our Jesus;
Who is ever on guard
His love and mercy frees us
We need never fear--
One day He will release us;
In the sky He'll appear.
'Til the day whisked away
To Heaven's courtly realm--
We'll lift one another up and pray;
When life shifts, and overwhelm.
We take the stairs of life
Yes, one step at a time
Leaning on each other in strife
As together, stronger, we climb.
Hugs and high fives! Did you meet YOUR goals today?

HAVE A FANTACULAR EVENING!!!