Fibro Hell
Thursday, June 12, 2008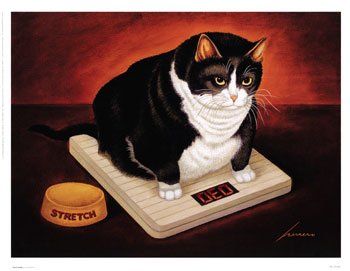 Today I lost the battle. I've been trying to keep up but the fibromyalgia pain and muscle spasms have won the day. I know there will be weeks like this - but it doesn't make it any easier on those of us who really want to knuckle down and work our fitness programs. I even took one of Andrew's pain pills and it has not provided any relief
It is days like this, that I wish to Heaven that I had friends close by that could come and have tea with me as I basked in the comfort of their presence. I usually don't mind how alone I am all the time, but today, today I do.
I'm probably going to be taking it easy for the rest of the week. I am not able to sit and type long, and for some reason I am finding it difficult to type and my words get jumbled. I can only pray this is not a symptom of yet another physical onslaught. I have too many medical issues to deal with now as it is.
Today I walked a little, cleaned a little, but stopped when the pain became just too much. At least I'm not depressed and am feeling positive. It's just a matter of time. The flare will subside eventually. I wish I could go to the chiropractor, but with the rising cost of food and fuel, there is no money for anything extra. We can't even afford to go to or rent a movie this weekend. Our friend Ed is coming by Sunday for a few hours and that will be lots of fun so I'm looking forward to that.
Thank you for reading my blog, you may not be able to come to my home and have tea with me, but your visit to my blog and page is just as comforting.