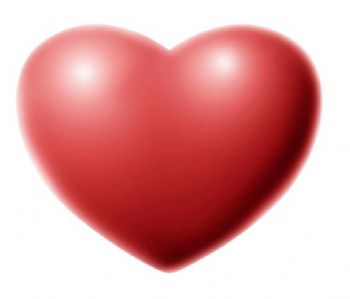 Before I start my blog today, I want to thank all of my friends who have sent me spark love and well wishes through sparkmail, on my groups and especially taking time to read my bloggings.
In answer to some friends questions, so you may better understand ...no, the pain never goes away. It only increases and decreases. This is why....
I have fibromyalgia, spinal injuries, arthritis, carpel tunnel syndrome, damaged nerves and for some reason since I was 17 my bones have hurt.
When I was 7 or so I was biking a boy home on my handle bars and I hit a pothole when I tried to get out of traffic's way. I somersaulted with my bike and while the boy got off easy with a sprained ankle, I landed on my chin with the bike landing on top of me. My chin took about 12 stitches. The hole opened into my mouth and I could stick my tongue out...lol. Gruesome I know. Nothing about my back was done, and it is here I believe when it started.
When I was 9 I had the door of our car crushed into the back of my knees. The doctor said that I likely wouldn't walk again, but I did. I was a tomboy and a total klutz. I took many falls on my bike, out of trees, off monkey bars and I broke the same collar bone twice. I had been cut open, broken, and brusied before I was 10! Then after I proved the doctor wrong and started walking again, my legs having no support in the knees, would give way without warning...so even for 7 years after the accident I would hit the ground. A lot of damage had been done to my spine, but I never knew just how much until I was 18.
When I was 17 I just couldn't get up out of bed one day and I was in excruciating pain from my lower back, right hip and all the way to my toes. I mean I couldn't move. I freaked out. Mother said it was probably a pinched nerve. So in bed I stayed and she would help me to the bathroom. I was disabled in this way for over a year. When I could force myself to move, always bent over and slower than a slug, the doctors could find nothing wrong.
Just past 18 when an ER doctor who'd abused an illegal substance of some kind treated me with hilarity and jovial cruelty and then said there was nothing he could do for me and walked out. A nurse felt so badly she ran out and told us that he was "high"and that we should never have been treated that way. She gave Mama the name of a chiropractor and so there I went. His X-rays showed that I had 11 subluxations, a twisted pelvis, a prolapsed disc, sciatica, a straight neck and one leg longer than the other. It took him 2 years to get me fixed. But my spine was weakened and the simplest things could send me to the deepest abyss of agony and back to a chiro for help. From the age of 17 to 38 I hurt my back more times than you would believe. The last time I'd had a major rotation of my lumbar which almost paralyzed me permanently. In fact my dear chiro and chruch brother told me then, that if it happened again, I probably would become paralyzed, that my spine had been through too much. So far I've been blessed to not have that happen again!
Now with the fibro and arthritis and my bones always hurting, I can only hope for the good days. When even with pain, I can function just like a physically normal person. In fact, since I joined Spark 5 months ago tomorrow, I can do so much more than I used to! Before Spark, I couldn't walk without a cane and had many weeks where I had to use walls and furniture to get around. I was a 6 year invalid until last February, and now it's so different! I just have to be careful, so careful to not hurt my back. And I have to lie low when the pain gets bad because if I force myself to workout through the muscle spasms I'm just begging for more injury.
Today, along with the fibro my damaged nerves are causing numbness in certain parts of my body and "ants" in others. I need to go to the chiropractor, but there is no money to do that, so until I can, I can only pray that God will keep me safe, and help me endure the pain with strength and a positive attitude. Whatever has happened in the last 2 weeks, has affected the entire right side of my body. Hands, mind, everything. Just lately I've started losing my train of thought, jumbling my words and I have to proof anything I write because my hands are putting words I'm not even thinking down...lol ...like heart for hurt and not dropping e's and not adding -ed or s's to my plural. As a writer this disturbs me more than anything else. For writing is one of the things that have saved me from going crazy or being lost to despair. If I couldn't write...I just don't like to think about it. One of my friends, Sandi on Christian's Living With Fibromyalgia told me that it was the fibro that caused the problem with motor functions and memory loss. So oh great, more to look forward to! LOL
It is with great hope that with weight loss and controlled healthy diet that I will be in less and less pain. But if not, I've lived in pain since I was 7 years old, I guess I can endure the rest of my life that way too and still have a good life! I don't mind suffering as long as I'm able to have some quality to my life and it is my dream to be able to go camping and fishing with my husband, to hike, to go places and be able to enjoy them. Just some of the simple things in life that I've not been able to do. I want to ride a horse again and feel the wild rhythm of galloping with the wind in my face, or be able to work a garden...Dreams are what make life living...the hope for something better and baby, I got lots of them!
With God, my friend's support and my own determination I believe that I will be able to all of the above and more!
If you made it this far, congratulations my dears. I know it wasn't easy reading, and I hope I found all my mistakes, it was hard to write! But you know what I have said all my adult life...I'm a SURVIVOR and I WILL MAKE IT THROUGH THE FIRE!
Hugs and love, Pami