energy, exercising, enthralled
Sunday, June 15, 2008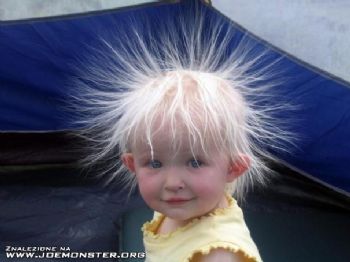 the above picture is not an actually picture of Royal Rugrat #2... but if I looked for a picture of him.... I would find one just about like this one...
This is to demonstrate energy... his white hair was always flying around...
and my ENERGY is building from inside out and outside in... I am totally excited.
I am EXERCISING very slowly but I am doing it... and I love the videos of BOOTCAMP... and the videos are on youtube and I downloaded them....
I am so totally ENTHRALLED by how much SP provides us .... and all for free... it is such an unconditional loving site where humans are able to connect as humans...
tomorrow a new job--still speech-language therapy---just new patients... and I am excited... blessings ya'll

terri