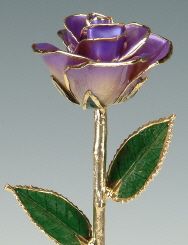 I've had many epiphanies in my lifetime, but none so crystal clear and so intensely peaceful as the one I had last night. As such things often happen, I wasn't looking for it.
For such a long time now, both my mind and spirit have been under duress, and in distress. The harder I tried to do everything just right, the more things continued to go wrong. Many of you have been my caring friends on a roller coaster of bipolar meltdowns and fibromyalgia flare ups to the extent that I was incapacitated to do anything at all.
Wednesday I was inspired by the enthusiasm of two wonderful ladies who are in a group that are "Going The Distance" which you know, if you read my last blog, that I joined in and accepted this unique challenge. I had the flame of hope in my heart that I could take up this challenge and run with it, but my body is completely unable to facilitate any such challenge. My knees and ankles are shot.
I don't know if I will ever be able to exercise outside of a pool again, but I do know that I can't do any kind of intense exercise without the buoyancy of water to help relieve the stress on my joints. At first I was upset over this, but then my husband and I went on to have a really wonderful holiday weekend and to work on other problems other than my pitiful attempts to force myself to do what my body simply cannot do. Which brings us to my epiphany.
Are you ready?
I was surprised at its simplicity, but I bet you won't be.
My epiphany is simply this: Self acceptance.
To do what I can, everyday to meet my goals in healthy ways. Trying to accept every challenge and put myself on a level with people who can do them is not healthy, but is obsessive. Without me being aware of it, I had become obsessed about losing my weight. It consumed me. And when I couldn't exercise because of my limitations it depressed me and I started cycling again.
Last night as I was sitting on our sofa, just writing in my journal with my husband playing his racing game and sitting next to me, I found a sweet spirit of illumination encompassing me. I know it was a message from God, because I'd not even been thinking about anything but the lovely time that we'd had. We've had so little of them, not even a honeymoon or a trip to meet his family, that I was astonished by the sudden unsought awareness that was moving in me.
Along with it came my old friend, the Serenity Prayer. For any of you that may not have come across this soothing little well of wisdom, it is this:
God grant me the serenity
to accept the things I cannot change;
courage to change the things I can;
and wisdom to know the difference.
Living one day at a time;
Enjoying one moment at a time;
Accepting hardships as the pathway to peace;
Taking, as He did, this sinful world
as it is, not as I would have it;
Trusting that He will make all things right
if I surrender to His Will;
That I may be reasonably happy in this life
and supremely happy with Him
Forever in the next.
Amen.
From this moment on I will be saying this prayer every day to keep in focus the awesome gift that God gave me last night, for more than epiphany, it was a gift of true enlightenment, and it did what nothing else has been able to do. It brought me immediate release from all depression and freed me from my own self imposed journey to certain defeat through frustration and anger against my inability to do what I thought I should be able to do.
Today marks a new journey with balance and the understanding that I will finish the race, I will lose the weight I need to, and I will succeed. I may be the last person to cross the finish line. But I will cross it.
The important thing to remember is to push myself, but gently, slowly and with self acceptance and love. To carry within my heart of knowledge that my poor body does the best it can, and it will continue to do so as long as I don't ask it to do the impossible.
To my ladies who are Going The Distance, I will cheer you on and support and encourage you, and I thank you for your warm encouragement to join you, but I simply can't do it.
To all my wonderful supportive friends that have been with me from the beginning and by meeting in groups, thank you so much for putting up with all the ups and downs and in betweens of my attempts to fit in and find my niche. I've found it. Finally and with grace from my heavenly Father, whose wisdom surpasses all other, I have finally found, deep in the quintessence of the all that I am, my niche. I'm at peace, comfortable and have plenty of room to grow.
It is almost 6 months to my 49th birthday and I am now looking forward to the next few years of what I believe will be a very blessed and enriching journey into the best part of my life.
Even with menopause!