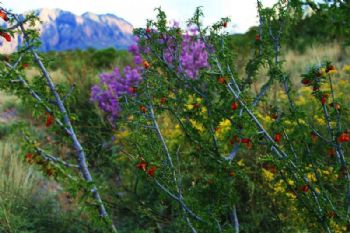 I've had lots of ideas that would make for good blog material, but being on the go without a chance to make some notes, they have gone the way all of my other great ideas have gone--lost somewhere in the unseen black hole that resides quietly in the expanding and contracting dimensions of my mind.
And so. Here we are, it is just now about to be midnight, the ending of one day and the gentle, mostly un-noticed beginning of another. It is during this mystical time in our human understanding, that I find myself most at peace. Everything is quiet except the oscillations of the blades of my fan and the tapping of my fingers on the keyboard.
A time when I'm at my most reflective and analytical and spiritual. You would think that analytical and spiritual would be conflicting states, but strangely, they seem to enhance each other. I smile now as I go over the last week and thank God for the epiphany that He so wonderfully bestowed on me and the new gentle and kind self regard I have now.
People have been telling me all my life that I was a great person in that I have so much love for not only family, but friends that I haven't met yet, for the world and how I can sometimes step outside of myself, even at my lowest point and reach out to others to help, encourage and just be there for. Yet, I've always thought of myself as worthless when I had no one to take care of, and that feeling rose exponentially as I became more and more crippled to the point of being an invalid, unable to do even the simplest of tasks. Menial, taken for granted tasks.
I no longer feel that way praise the Lord! I honestly don't believe I ever will again. I feel so balanced for the first time in my life. It's not just the glow or euphoria of a moment or a day...it's in the knowing. I've changed. We all change during the course of our lives, but we don't always know the when or the how until years later when with our hindsight, we can then clearly see. I'm so excited that I was aware the moment it happened!
Having been "reset" myself, I am resetting everything. Today I am starting over. I'm going to do everything over from the beginning when I joined SparkPeople and I'm going to hold myself accountable for properly living up to my own expectations. I know that when I get fibromyalgia flare ups that I may very well be unable to do my regular workout routines. So I'm going to design a workout routine that I can do until they subside and I can start back up with the more rigorous one.
I'm going to train myself to be my own drill sergeant, and I'm putting myself in boot camp for the next three months. I'm grateful that I've lost 30 pounds in 5 months, but it should have been doubled that and it would have been had it not been for my weakness and propensity to baby myself when I'm in pain or something darkens my day. That won't be allowed anymore!
To kick start my new beginning, I'm cutting out all sugar and other sweeteners from my life, except for what is found in natural food. I've already done this with soft drinks and salt, and since I was never a big sugar person anyway, this won't be hard. Once in a great while I may put a little honey in my tea or smoothies, but that's it, and it won't be often.
Today is July 14th. Half the month is already over, but my short term goals to meet this and next week are to lose 3 pounds. My mid term goal is to lose 35 pounds by August 14th. That's more than half of what I lost in 5 months, but that's my goal, and that's what I will be focusing on every single day with diligence and alacrity!
I've never finished anything I've ever started -- But I'm going to finish this. I am in a race for my life, and I'm going to win it!
Day ONE--Now begun!
No fast, fried or junk food allowed for the rest of this year. Period. No if's ands or buts about it, I'm going to lose 100 pounds before anything other than pure, clean and healthy foods pass these lips again.
Nothing will get in the way of my workouts. I will put them first to do on each days list before I even turn on my computer or do anything else. Workouts and chores come first, without fail. That means I have to make myself go to bed early each night, and get up early each day. Even on the weekends. I used to look at this as a game, because I'm very competitive and so I thought that would make it easier...but it didn't work, and I didn't maintain or manage my time effectively. Now I'm going to take it very seriously.
This is just the beginning. I must enforce complete discipline in this most important area of my life before I begin setting up the rest of my daily schedule, but my challenge to myself is to become organized and efficient in every area of my life, something I have never been able to do before. And I'll do it too!
Thank you as always, for reading and supporting me in my goals. I give each and every one of you, my friends, permission to kick my fanny if you see at any time, that I am slipping. I'm counting on you to help me through this. The first month is going to be the hardest and then it gets easier until I up the workouts as I'm physically able.
Love and God bless!