Visuals of lbs. of fat & muscle!!
Thursday, July 17, 2008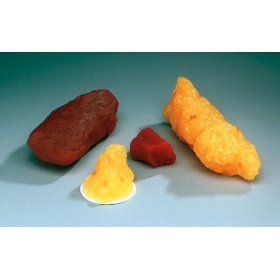 Its really motivating to see what just one pound of fat looks like, and even 5 pounds. These may seem like small victories on the scale, but when you look at these models its so helpful to see what you are actually taking out of your body. It's also nice to see the muscle compared to fat. I tried to get the image inside of the "blog entry" but I couldn't figure out, so I just put it as the image. The link is below.
www.amazon.com/Anatomica
l-Chart-Company-Muscle-Rep
lica-WA14573/dp/B000BHSC3E
?&camp=212361&linkCode=wpc
&tag=kkorg-20&creative=384005