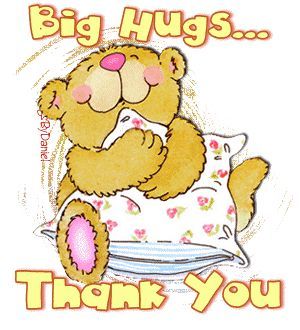 Here is my full report, and I will not blame any of you if you feel the need to give me a good swift kick in the derrière, but before you do, I just need to say that in light of all I went through, I think I did phenomenally well.
Tuesday I got up at noon and all I had to eat all day was two 16oz glasses of milk and a bag of stick pretzels. Yes, I binged. However, I didn't binge badly, I didn't eat the fast food that was marching through my head all day, much like the old commercial you used to see in cinemas of popcorn, hotdogs and soday marching to happy band music. I know I didn't eat well, or really enough, but it got me through the jitters. I had a mild panic attack and that was all.
Wednesday I was only allowed clear liquids, tea and bullion and jello, and I adhered to it like the soldier I am, and the 64 ounces of gatorade taken in 8 ounces every 15 minutes until gone with the powder solution and laxitives wasn't so bad after all.
Thursday at noon I had the surgery and was aware most of the way through it. I even tried to see the monitor and what was going on in my colon, but they gently pushed me back down...like I could have seen anything without my glasses...lol. As soon as the surgery was over I was completely alert and ready to go.
The only weird thing that the doctor and nurses said wasn't normal was how sleepy I was through the purging. I couldn't stay awake past five, and kept falling asleep until an urge would prompt my quick stumble to the bathroom...lol. Even last night I went to bed at 5 p.m. because I kept dozing off, and slept until I woke fully alert at almost 2:30 this morning.
The Good News! My Doc only found 3 little polyps and NO cancer!!!!!!!

So now I only have to have this procedure done once every five years. Now all I have to do is get my GYN to take care of the endemetrial hyperplasia and I'll be good to go. I just have to get him to tell me exactly how much weight I need to lose before he will consider a full hysterectomy so I don't have to have a DNC several times a year. The last one was hard on me...and I totally dislike knowing I have a condition that could turn cancerous and in fact was told it most likely will, in my body. I want it OUT! My appointment for that is in August, along with a follow up visit to my surgeon.
Thank you all who prayed me through this. Now having been through it and knowing what to expect I won't be nervous or anxious about it next time. For all the letters to my email and sparkmail, thank you as well. I wasn't able to answer them all, but they helped me so much more then I can say. You guys were really there for me when I needed you and it was you who got me through it.
Now I can jump back on the fitness wagon and get my workouts and food back in line. After all...I have 50 pounds to lose in 5 months and if I have any hope of success, I have to get off my duff and throw myself into it with a will!
Today I will be preparing for the Sabbath and I'll be deep cleaning my apartment so you won't see me again until some time Sunday or Monday. Remember to keep focused this weekend and stay active in fun and fat burning ways!
Hugs and love to all my spark family for being there for me in my time of need.
God bless you all!