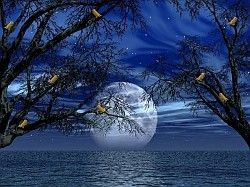 First thing to report is that Andrew and I had a wonderful Sabbath. We went to church and had a great sermon and learned something new. We stayed for potluck and fellowshipped for about an hour with our family and then had a lazy afternoon of blissful rest.
Honestly I don't think most of us get enough rest, especially with working as hard as we do. To do nothing but stay in the Spirit and rest for a solid 24 hours is the best gift I think God gave to us next to His Son. It's the best gift we can give to ourselves, and our mind and body need it.
Tomorrow is Sunday, the first day of the week. Andrew is in bed because on Sunday's he works from 5 a.m. to 11 a.m. instead of the grueling 3 p.m. to 5 a.m. the rest of his work week, and I'm taking the opportunity to check in with my plans for the week.
Monday through Friday moringings I will be going to the pool to do my workout routines including 50+ jumping jacks I committed to doing for my 50+ jumping jacks group...Dawn are you reading this??? :)
I will be walking a mile or more on those days as well as getting in all my strength training and cardio done. I also will be doing all the exercises that I have listed on my page from my 1 ton group, so you can see I'll be busy and have no intentions of slacking up...in fact as the weight comes off and I feel better, I'll be doing more. If I'm lucky, I'll be upstairs in the gym with the workout equipment and weights by this time next year. I will eat a hearty oatmeal breakfast with fruit before I go, and have a lovely salad with tuna or some other fish and another helping of fruit, and then begin my home chores.
It is during the hours that I would be online posting in all my groups that I will be seeing doctors, organizing our home and taking care of the essentials I've let slide for far too long. No matter what though, I'll find the time to blog at least once at the end or beginning of each week to report in. I'm thankful, oh so very thankful, that I have such kind and loving friends who care as much about me as I do them.
Wishing everybody a glorious week full of blessings and successes each day!
Goodnight for now, and sweet dreams...