Doing it Right
Saturday, August 16, 2008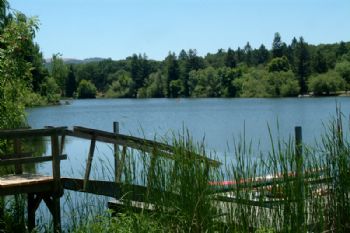 Well, I am finally updating or should I say adding some info. I am 50% of the way through my computer courses. Finishing up the Micro Soft Office Part of the Program and Moving on to the Medical Office Procedures and Medical Codes and Billings part of the program.
Went to California in June for 2nd oldest granddaughter's graduation and had a wonderful time. Going to St. Louis to see my sister August 27th.
Since I have been home after being layed off I have actually been able to eat healthier by only filling my fridge with healthy food, no afternoon office temptations! I am hoping this will train me to make these same choices when I do go back to work by preparing my lunch and resisting temptation!! Also I just bought a new and much better pedometer and plan on putting lots of mileage on this one!!!
I got a clean bill of health from my doctor and she is impressed with my healthy weight loss!