So Much Has Happened And Is Still Happening!
Wednesday, September 10, 2008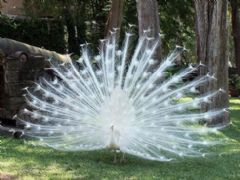 Thank you all so very, very much. I can't even begin to express the deep gratitude I feel for your remembering me and my beloved husband in your prayers and awesome support and kindness. I know that all your prayers have been the backbone of my strength from God to get through this past month.
Andrew's hand is healing, he gets his stitches out today and it will take another month or two for the hole in his hand to fully heal with new skin. He didn't lose his job thank the Lord. But he did get a written warning and it has become mandatory at his job for no one to wear gloves while running the lathe and if caught it's cause for immediate termination. He was also called in to see his doctor today over his blood work as his potassium was critically low, and that's very dangerous, they called in to our pharmacy some medication for him to start taking today even before the appointment. In the middle of all this are my trips to UAMS Hospital in Little Rock to see my oncologist and have myriad tests done to see if it's safe to put me to sleep before she will consider doing a hysterectomy. They found anomalies in my work up from the endometrial hyperplasia and said it was impossible to tell if I already had cancer without the biopsy from a hysterectomy and so I wait. I have another meeting with her on the 29th and am waiting for the hospital to call me in for another test.
During all this mess we had problems with maintenance in getting out commode fixed and so we put down a deposit and half months rent on a nice little duplex about 4 miles from where we are now in the city and have begun moving in. I have been packing for three days and it has made my polymyalgia flare up so bad I can barely move and I'm exhausted, but happy to finally be getting out of our tiny 4 room apartment. We should be moved in completely by next Tuesday and then the only thing we should have to worry with is my surgery and the length of healing involved. We're hoping that his insurance and my medicare will pay for hospice because I know I will be helplessly dependant on personal care for at least 4-6 weeks so I'm asking you darlings for more prayer that I will have that. Without it...well, I don't even want to think.
A lot of different emotions and stresses to deal with as you can see, but I'm still trying my best to do what I can to at least keep the weight I've lost already off. I can't exercise, and after the move I'll probably have to discontinue my membership at the gym as our new rent is $105 more a month and we won't be able to afford it. I pray that I can keep it as I need the use of the pool, but we'll have to depend on the Lord's grace for that. In all that's happened I still have suffered no depression or anxiety. The Lord has truly healed me of a lifetime disease that has paralyzed me so often in the past and I'm unutterably grateful for His miraculous gift of stability. What a blessing to go through the trials and tests without the debilitating effects of languishing and paralytic dysfunction.
We have had to give up our plans to visit Andrew's folks and I am sad over that as I want so much to meet them, but there will be no money for any extras for some time to come, but it's worth it to get a bigger place to live and get out of this complex where there is so much noise and unlawfulness that goes on after dark. It will still be a while before I can come back, as we settle in to our new place and get my surgery out of the way and get our rhythm back. Please keep us in thought and prayer and know that I love and miss you and can't wait until I can come back to once again join in and restart my programs!
Love and God bless always, Pami