My first sports injury
Wednesday, September 17, 2008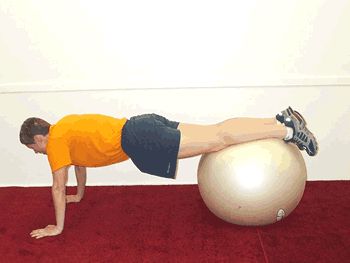 It's official. I am an athlete. Because, after all, a person who only casually works out can't hurt themselves in a really visible, embarrassing way, right?
I was doing my strength training on Monday, feeling a little woozy after scaring off a migraine that afternoon, and I fell off my balance ball--onto my face. I landed hard on my left cheekbone, and now have quite a nasty-looking black eye. The swelling has gone down a lot now, and the headache is now bearable, so life is not so bad.
I went to the doctor yesterday (I had an appointment for the migraine thing and thought it would be good to talk about the eye, too). He was actually pretty fun. He thought I should tell people I was "in a bar fight." I said that would be much less believable to people who know me--and we don't want anyone thinking that I'm an abused wife. He also offered me an eye patch and I asked him if that would make me look like a Buccaneer (our local university mascot). He suggested I add a parrot to my shoulder to complete the look. Yo-ho, a pirate's life for me.
So he jollied me along, gave me prescription motrin, and sent me on my way. I've decided to wear the black eye as a badge of honor. Athletes get hurt all the time. (OK, so most of them don't get hurt simply out of their own klutziness, but still) And I did jackknifes on the ball this afternoon, so I know that I haven't scared myself too much.
Life is good.