weigh in day
Wednesday, October 15, 2008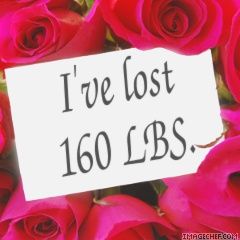 What more can I say...
Today I have lost 160 pounds, I'm so surprised.
My reward is the new James Taylor cd.
The best reward is just feeling so good about myself. Having the confidence to keep going till I reach my goal.
Meeting so many encouraging people here on SP.
Have a Happy and Healthy day.
Kitt