weigh in day
Friday, November 30, 2007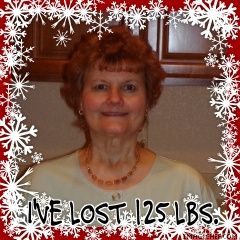 Well I have so much to be proud of. I lost 1 more pound. So for a total of 125 pounds. Its such a good feeling to know I can really do this. Its been a good day and I have been so proud of myself.
Thanks to all of you for your help and support.
I need to think of a really big reward for myself. I did not know I would feel so great about his, so had no real plan for it. so any ideas will be appreciated.
Kitt