Work Pays Off
Tuesday, January 08, 2008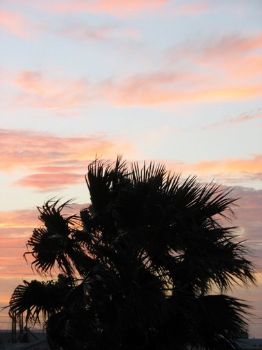 I know, it's amazing. If I actually keep my calories in range and workout every day. Lol' and behold, my weight drops! As soon as I stray, they come back. It's such a simple concept yet one I've struggled with for a long time.
Having such a great team, NEVER GIVE UP, NEVER SURRENDER, really keeps me going and motivated. There are wonderful people on there.
Today I get to do my part on the boat. I will be beginning the staining on the remaining bulkheads. It's exciting, it means we're really close to moving in. This will be a LOT of work today. In addition, I need to somehow scramble up to the Post Office and Bank too, which is a workout.
My goal today is to drink my water and to stay at 1280 for calories today.
I keep reading about these people doing sugar-free streaks on here and I think they're insane. But it's been sticking in the back of my head lately. I am quite addicted to sugar. My brother passed away from diabetes 2 years ago at age 29. Doing a sugar-free streak sounds astoundingly impossible to me but maybe it would be a good thing, too..