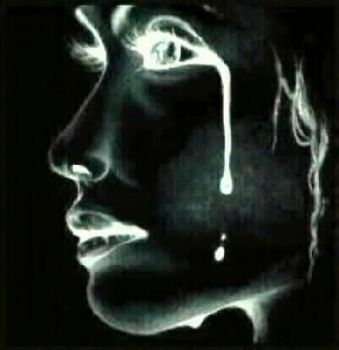 That is words from JBUTTARS on how it will feel while tearing down the walls in my life.
So, yeah, I am feeling that. I THINK if I could just break down and cry, it would get all these jittery emotions out of me and I would be ok. Gosh I feel so juvenile...
I know now that in order for me to go on I really do have to share this process I have gone through the past few days with the counselor when I go back. I am anxious to get it over with and I even called her a few minutes ago to just see if she could get online and read it and I would not have to wait until Monday. BUT, the internet is down there, sooo, I just cannot say it... I really thought about it and I just can't. So, anyway, I will just have to wait until Monday, and print out my blogs to take them. Once she reads it, and catches up to where I am, then I can talk about it.
I suppose that is really chicken of me, but I write better than I talk...
ANYWAY... I know you all are tired of hearing about this and I think I am CRAZY because my mind keeps replaying everything over and over...
Also, I keep thinking about it and another thing I think I have realized is this...
I THOUGHT that if we could not be friends once therapy sessions end, then that means I can no longer CARE about this person, But, how do you just QUIT caring about someone? How do they QUIT meaning anything to you?
I do not see how it can be done, at least as long as we are in therapy! MAYBE, once it is over and a few months, years go by, the feelings will go away or lesson in intensity?
However, in the meantime, as therapy continues, how am I supposed to feel, how am I supposed to act, how am I going to gain anything from the sessions from here on out without feeling uncomfortable, without making the therapist feel like she has to be careful not to "hurt my fragile feelings?"
This is all I can come up with - I care and those feelings of trust, care, etc.. are not going to go away, in fact, as therapy continues, they might even deepen. So the only thing I can do is "go with it" feel what I feel WITHOUT apology, YET knowing the relationship WILL end. Love and care without drawing back because of the hurt I will endure once it is all over.
So, yes, she is my family therapist, and I love and care about her. No, she is not my friend, she will never be my friend, but I know that I cannot just quit caring because of that. It is a different relationship, but a relationship just the same and relationships bring feelings, right?
I told ya'll I love deeply, maybe it is God in me or maybe it is just the way he made me. However, knowing this about myself also tells me that I will hurt deeply as well. It reminds me of Garth Brook's song, The Dance. I realize it is like a "love" song, but the meaning is much the same in many relationships.
I hope what I have said makes sense. I struggle with the right words today, because saying you "love" someone these days brings such negative connotations with it. However, it is the only fitting word i have in my vocabulary...
Anyway, here it is...
Shannon
P.S. Just in case you were thinking of suggesting it - getting another counselor is out of the question. We have come too far to start all over again. My daughter finally trusts and opens up, so we need to stay where we are... Besides, I do not want to grow close to someone else and go through the "ending" of that relationship - still have an "ending" to go through with this one... I do not want two endings.