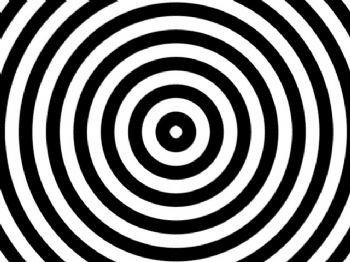 Ok, so on the way to Fashion Bug, I was so totally exhausted! I did not sleep well last night and then I was sooo relieved after my nervous bout that I just felt wiped out!!!
I closed my eyes and Bonnie turned on the air and played KLOVE (a contemporary christian radio station) and by the time we got there, even though I did not sleep, I felt sooo much better and alert.
The bras were on sale B2G2 free, so we decided that we would each get two bras... WOO HOO! We went straight to the bras! I ended up getting 2 bras, a pair of capris and a shirt. I really did not find the outfit I was dreaming of, BUT it fits, will work for everyday, but will be ok for church too, so I will wear it. It will look better when I lose weight and come to think of it, I have another shirt that will go with the capris, they are the brown/tannish khaki color. The girls are up where they belong and there is room to lose in all of it, LOL! The shirt will be the quickest thing to be too big.
Bonnie, of course got 2 bras and she also found this sexy red blouse to wear for her anniversary and she got her reward flip flops, woo hoo! OH!! BTW... JBUTTARS, they did a bra sizing, BUT, Bonnie ended up getting 2 different sizes, but she tried them on and they fit... WOO HOO!
Ok, that was what 2-3 hours or so, not sure... but I was sweating.. that is a workout, people! We went to Sonic because we were both so thirsty we could not stand it! We got iced tea with raspberry flavor added to it and I like lots of ice, bonnie likes little, so they bring it and mix it up and I am fussing because the tea is warm and of course bonnie did not get as much tea. let me tell you people, Bonnie is loony since she has been on the liquid diet.
Anyway, we get our thirst quenched and cool off and head off to Wally World! I want to show her that sometimes Wal-mart has cute clothes our size if you look hard enough. My brother called and told her to get another pair of capris, which she did and she could spend more money, so i started picking out clothes, and saying try this, try this, and she said she felt like she was my "barbie" LOL!
Finally, we go to the electronics and she got a mp3 player fro my brother for their anniversary, and I play phone relay with John trying to figure out whether to get what he wants at walmart or office depot. So, I am in the office supply aisle at Wal-mart... I LOVE THIS AISLE!!! I keep saying to Bonnie as we are waiting for john to price compare and call back, "ooh, look at these tabbed dividers aren't they cute, and oh this binder, oh oh, there is folders and card stock.... oh wait, there are journals, i have one like this, here is a pink one I should get it, no, i should go tot he dollar store and get one for a $1.00, oh wait, here is a jumbo journal, and it has a ribbon in it to keep my place and it has bright colors and the papers inside is pretty and bigger cause I write alot, OMGOSH the pages are perforated in case I wan tot tear a page out which I do sometimes!!! OH, oh, oh, look the circles on the front look like how my mind works!!! (kind of like the picture at the top except BRIGHT colors and a thin white line around each colored circle - can you tell my mind works like that) I should get this! The phone rings it is john and I put the journal back down and I tell John about ti, he says, you can get it, soooo I got it! Woo Hoo! i needed it anyway cause i took my prayer journal to the counselor's office today and can you believe I left it in the waiting room? What??? So, yeah, I called and she is keeping it in her office for me, she said she would lock it up, but I was like, well, YOU can read anything you want in there, but I do not want everybody else reading it...she giggled and said ok! So, i am kind of missing my regular prayer journal cause I open it and read it some, but with this one, i can always take the perforated pages out an place in the other journal to keep my dates in order... yeah, i am silly like that.
OK, so we leave wal-mart and I am tired and my back hurts, etc... so i told Bonnie I was going to get on sparkpeople and tell everybody that she MADE me walk on concrete floors for hours and my back hurt and she was soo mean to me, LOL! She laughed and said, "Go ahead and tell them about you using me as your dress up barbie doll (see above).
FINALLY get through Office Depot, swung by the college to see if I could catch any of my friends out on smoke break, the ones who are taking the other methods classes offered this summer, so i could wave and say hi, etc...They were not there, and we came on home.
So, anyway, i am still tired, you might can tell from my rambling... spellchecker has its work cut out for it, LOL!
HEE HEE, there were 32 edits and it missed some! I am kind of crazy sometimes when blogging and I cannot type as fast as i am trying to and make lots of mistakes. :)
Have a good night all,
Shannon
P.S. I think I am deliriously sleepy/tired.