PUMPING UP FOR MY 12-WEEK CHALLENGE...
Monday, July 07, 2008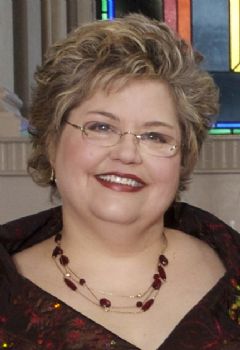 I am gearing up for my 12-week challenge-- July 8 -to- October 7.
This will be a GREAT 12-weeks! My weight remains the same because of all my exercise... (my trainer says not to worry, I'm building muscle)... but my body fat is going down (according to my new scale that measures my weight, body fat% and hydration%. I am soooo happy I invested in this scale because if I don't see progress with my weight, I do see progress in my body fat% lowering each week.
THIS IS WHAT I AM REMINDING MYSELF:
Achieving my goals never seems to come easy. There is no accomplishment without work, and no "win" without something to beat. It's easy for me to get discouraged when roadblocks appear-- but I remind myself that it's natural that roadblocks do indeed appear. And, I must continue to remind myself... "PATIENCE!"
I've invested time and emotion into creating my perfect plan, and then something has to come along and muck it all up (like a holiday or weekend temptations). But I tell myself that all I have to do to beat that barrier is to get back up and move forward again.
I read recently that obstacles are like the Wizard of Oz--they're a lot less intimidating once I see them up close. Next time I take a step back I won't let guilt pile it on top of my previous "stumbles"... I'll just move forward and realize that I'm still further along than I was before! It doesn't matter how many walls I face... I only have to get the better of that last one.
Have a GREAT journey... and remember to eliminate excuses that keep you from attaining your goals and you WILL get there. WE ARE POWERFUL! WE CAN DO THIS!!!
=0) Camille
"There's a difference between interest and commitment. When you're interested in doing something, you do it only when it's convenient. When you're committed to something, you accept no excuses; only results."