A Walk in the Park!
Tuesday, July 08, 2008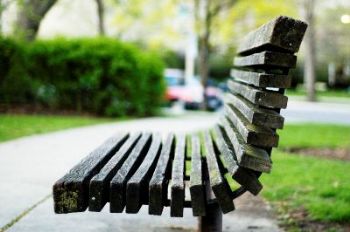 Well a friend, SKINNYJEN7 invited me to meet her at the city park today here in town and walk while the kids played and that is just what we did.
She walked some before I got there and then I think together we walked about 15-20 minutes, approximately. We did sit down on a bench in the shade and take a breather for a bit. We need to set another date to do it again. it was nice getting out of the house for a short time and talking to another female, LOL! The kids were good too and played well. We might have stayed longer, but my two needed to use the restroom and the ones there were locked. I do not like exercise and walking can get boring, but when you have someone to talk to it makes it much nicer.
Oh yeah, she mentioned that she keeps the "add a food" page minimized on her computer all day and just adds as she goes and I thought, "DUH, how come I never thought of that before?" So, I am going to try that and try tracking my food AGAIN! Maybe I will succeed this time!
Well, I need routine... I am not sure how to get started on one that I will stick with. So, I think I am going to take a notebook and try to jot down some ideas I have learned from FLYlady along with stuff I know I need to get done or WANT to get done.
Also, I have been spending more time in prayer with My Father in heaven and reading that book I mentioned in the last blog has really helped me with realizing just how blessed I am and how things could be so much worse than they are.
Here's to another great day in Spark-land!
Shannon