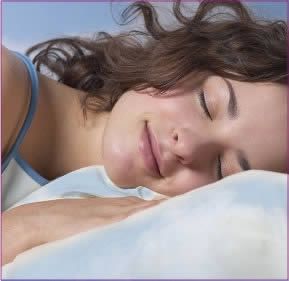 Nadine or NKCARTER had a dream and I was in it... she blogged about it and here is what she put (about the part I was in).
~~~~~~~~~~~~~~~~~~~~~~~~~~~~
~~~~~~~~~~~
I dreamt of SHANSHE, she was struggling, afraid, confused, scared, but she walked over to this body of water, a really pretty spot, and the water was crystal clear. She sat down next to the water, she was all by herself, she looked into the water and she could see herself as she is today, she seemed down, then tears started to roll down her cheek. She sat there thinking and praying to God, asking "How, how can I do this, why can't I seem to get to where it is I want to be" Suddenly, there was a small splash in the water, but it blogged up the image of her and she could no longer see herself. As the water became calm, and tears streaming down her cheek, (these were not sad nor happy tears) she began to see herself again, but this time it was so clear, and it was her transformed to her new self, and at her goal weight. She was suddenly startled by it. The tears stopped, she just looked into that water seeing herself. She then smiled and a voice was speaking to her, telling her she was beautiful before and is now beautiful here looking into the pool of water. The voice told her, to not give up, to heal the inside of her. The voice told her, now that you can see your image of you, this is where you want to be, and when you take this beauty that is inside your heart and the beauty I am showing you, this is the you. Go for it my dear child, I am here to guide you. You will not find it easy, but I am here, and I hear your cries. You don't always hear me. I am giving you direction and don't you dare give up. Your kids, your family, your husband, this will all fall into place for you as you go forward in small steps. You will begin to see things and experience things that you have never experienced before, but come to me my child, I am hear for you and don't give up. Ok....My dream ended cause I was woke up to go to the bathroom. Sorry...but that is it...weird I know...but I dreamt it twice.
~~~~~~~~~~~~~~~~~~~~~~~~~~~~
~~~~~~~~~~~~
First off, I do not think it was a weird dream at all. It was exactly what I needed to hear. It took me a few minutes to read and absorb all of it as the tears clouded out the computer screen.
The first sentence told me this was a God-given dream because she put what I have been feeling without really even knowing. I have blogged and perhaps some of you could come to that conclusion, but only 2-3 people truly know just how much those adjectives "struggling, afraid, confused, scared," describe how I have been lately and Nadine was not one of the ones to know that until this dream.
Then, the water being crystal clear is a longing I have to see this process I am going through in a "crystal clear picture" of the outcome and while I may not be granted that crystal clear picture now... one day I will.
Being alone is how I Have felt and asking God all these questions has permeated the pages of my prayer journal. Bonnie (BEAUTIFULLYMADE) can testify to that as I have read some of my prayers to her and many of them are just one question to God after another.
I believe that the small splash in the water signifies the unsettling of my soul and how it has caused somewhat of an identity crises for me.
Then, of course seeing the new image was just a promise of my future and the voice was the gentle voice/words of God speaking to my soul the words I needed to hear. Letting me know he heard the cries of my heart and soul, that sometimes He is speaking and I do not always hear him... that ultimately everything I am going through will be worth it!
I cannot FULLY describe everything reading this dream did for me, but I printed it out and have re-read it several times with more things in it becoming so much clearer.
I am sooo thankful that God gave Nadine this dream and then gave her the courage to share it.
Do I feel totally OK now about everything... no, but I do know as bad as I feel , it will get better... I have hope and I do not FEEL it, but there is joy in my salvation. I still have doubts, I am still scared, I feel like a little girl who got separated from her parents and lost in a big city full of unfamiliar territory and like I have woke up in a different world from which I fell asleep.
This morning at church, my pastor used this scripture I John 4:18 - But perfect love casteth out fear, because fear hath torment. He that feareth is not made perfect in love. (His message was not on this particular verse, but he used it to make a point) and I believe God told me to write it down, meditate on it, and memorize it in order to make it truth in my life. All scripture is truth, but sometimes, it has to come alive in a person's life. Become heart knowledge instead of head knowledge so to speak.
Anyway, that is all I know to do right now. I have given it to God as much I know how at this point. I trust him as much as I have the grace to trust him right now... Do I feel like I have taken about 1000 steps or more back from where I once was. Yes and then some! Perhaps though, I skipped some steps in the foundation thinking I did not need them. Many issues I am dealing with right now, I THOUGHT I had already given to God and was over them, but they have risen again.
I am asking God to show me if I really put them to rest the first time around, or if I shoved them under the rug and with my lips said I was done with it, but all the residue was left and I have been carrying it around unaware all these years. Like digging a hole, not taking a shower and not expecting anyone to know you've been in the dirt kind of thing.
I think some of these issues I needed to go through in a little more detail, allowing myself to hurt, to cry, to ask why and then to actually heal, and allow God to wash that dirt away.
Anyway, I KNOW this blog is long and I KNOW I tend to write really long blogs, BUT, that is me... I have to quit apologizing for every little thing I do.
I love you dear friends who have taken the time to get to know me and how I blog and you read it anyway just because you want to know what is up in my world. Thanks for the love.
I love you all and I AM taking a nap today because I am WORE out! Talk to you all later tonight or tomorrow.
Shannon