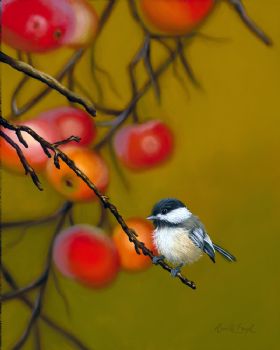 http://ca.youtube.com/watch?
v=VkCFeNeqyHk&feature=related
WOW--- Watch this video...
it really, really, really was exactly what I needed to hear!
I try not to show it... but life is overwhelming me right now. With the construction and living like I live in a storage unit... but before all that, my house was pretty piled up and I need to get rid of 80% of everything I own.
What I need is one of those miracle T.V. shows to come put me back together because it's too overwhelming to me-- when I need to spend time working/painting to pay the bills... my sweet husband barely makes enough for us to survive working 12-18 hr days... and everything in our life is piled, including the bills. Enough said about that... I'll start crying from exhaustion.
I shared how I've been contemplating getting a "real" job... However, this video made me reflect on how many AMAZING things are happening for me in the art world-- The Smithsonian proposal and various recognition highlights that many artists dream of... Did I tell you all that I am mentioned in the August 2008 "Southwest Art" magazine in an article about "The New Reality" museum tour (my painting is being compared to Van Gogh's)?
The wonderful thing is that out of 56 artists, the article mentions only four artists names and my name was the FIRST of the four. Yay! It says, "Artists in the exhibition include Camille Engel, (+ the other three artists)."
The New Reality Exhibition is on display at the Michelle and Donald D'Amour Museum of Fine Arts (Springfield, Massachusetts) until November 16. (800-625-7738 or www.springfieldmuseums.org.)
TEAM-- I got GREAT NEWS yesterday and today!!! The gallery in Cape Cod SOLD one of my Chickadee Paintings to a collector in Canada (I posted it in my SparkGallery, "Smooth Landing"... and this morning the FRIST MUSEUM called and said one of their largest donors wants to purchase my "Red Onions" painting!!! Yay!!! Pray that the sale goes through... It would be such a blessing!!! And, he is the quality of collector to make things happen in an artists' career.
Then, I checked my email and my Houston Gallery sold a painting, too!!! These sales couldn't have come at a more needed time!!! I was really praying how I was going to meet my car payment.
==============
This video reminded me to stop and reflect upon all the GREAT things happening for me right now... realize that I'm going the right direction with my career and my weight-loss journey... even though the peaks and valleys never seem to end. And just like a mountain climb we cannot see the end to, I might be right on the verge of reaching the top!
I WON'T GIVE UP!!!
(((((SPARK FRIENDS ARE THE BEST)))))