:) It'll be ok.....
Monday, August 04, 2008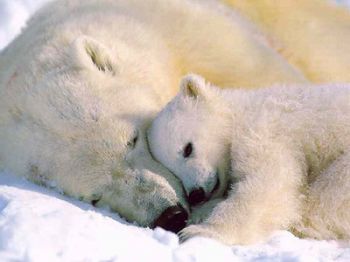 Thank you Sarah for all your support.
Emotionally I'm on much better ground. I've learned to stand up for myself and realized that if I'm not at peace within my mind then nothing else is going to work.
I went to the gym and did a lot of walking yesterday. I'm resting my body today but am determined to go to the gym after work tomorrow.
I CAN DO THIS! I CAN SHOW THEM!
This picture is courtesy of:
http://keetsa.com/blog/tag/b
ear_population/