In order to find peace...
Thursday, August 14, 2008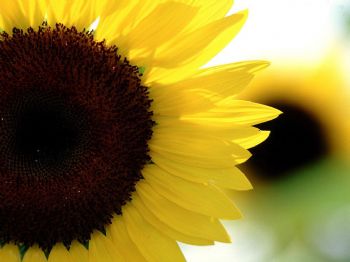 I was feeling really down last night when I started thinking about some things, I still made it into the gym. There's one victory.
I've realized for me to find peace, I really have to hard at tuning others out. It's very easy to give advice or insult in the hopes of getting what you want, but in the end it's up to the individual to decide on what they want to do.
So I've decided to look after myself the way I WANT. I've decided to start listening to myself, FIRST and foremost.
And I've decided since I'm so sore that I'll take a break from the gym today. Maybe I'll walk a little bit instead.
Today's picture is courtesy of:
http://wallpapers.free-revie
w.net/42__Sunflower.htm