9/1 Beginning a new month...
Monday, September 01, 2008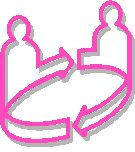 Just working...
Praying...
Loving...
Enjoying...
Stopping the procrastination. OB and eye dr.s this month. New exercise program started last week. New fiscal year begins. New chance to do well at work.
Blessing all of those around me. Glorify God in all I say and do. Big orders, big God!