54-Day Rosary Novena
Tuesday, September 09, 2008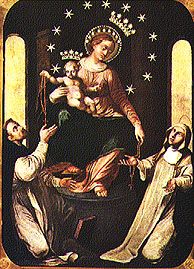 In one of the threads of Catholic Critters group, we formed the 54-Day Rosary Novena. We are now on our second novena which we commenced yesterday, 08th September, the feast of our Blessed Mother's Nativity. I felt very happy and blessed to have discovered the many faithfuls who want to pray the novena especially in these times of global miseries and troubles. There are so many of us who need prayers but just hesitant to voice out the needs. Through this rosary novena, we are able to meditate on the life of Jesus and Mary and at the same time grow our faith, that in God everything is possible.
In this Catholic Critters thread, I am motivated to go on with my daily trials with one of them keeping fit and healthy for my family.
We are so blessed but most often we do not see because of pride.