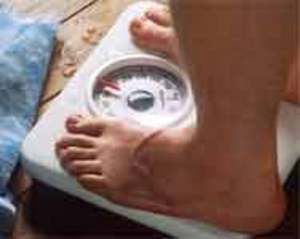 My first year of college started out with the general optimism, excitement, and fear that bombards every new freshman each fall. Classes, late nights, friends, and food became the norm as the months passed. Fast forward a year later and I'm now 30lbs heavier than I started. I've pinpointed a few reasons for this and how I plan to change them.
1. Buffet Style Dorm Food + Takeout = BAD
Now, dining hall food isn't known for its health or taste factor, but the fact that it's all-you-can-eat style and is often packed with an entire dessert bar doesn't help matters. Add in all-you-can-drink soda and I realized I over-ate almost every night. My stomach felt like it was thanksgiving every time I was done eating. Add in the late night pizza calls, taco bell runs, Chinese orders with friends, and this this is obviously one of the biggest reasons for the weight gain.
2. Sudden Decrease in Activity Level
All my life I've been a fairly active person involved in one sport or another. When I was little I was in gymnastics, soccer, and dance. Middle school brought track, dance, cheerleading and basketball. In high school, I first did dance and softball and then became dedicated to rowing (aka crew). This had me doing two-hour practices each week day plus regatta's (the competitions) every other weekend from August-November, and February-May, and then training in the off-season. As soon as I started college I wasn't involved in a team and my activity level hit a dead halt. I even had a bus pass, so didn't even have to walk to class.
3. 17hr Course Load + Honors Classes = Stress
I admit my first year I probably overloaded myself class wise. I was taking 17 credit hours per semester and many of those were honors level courses. That left lots of late nights with little sleep, and much to much stress. Combine that with bad eating habits and no exercise and we have the mystery of my new 30lbs.
Now that I finally realized how much weight I've gained, and that it has literally put me in the BMI Overweight Category, I want to get back into shape and stay that way. How can I do it? Sparkpeople of course! Along with a few changes. First, I'm not in the dorms this year so I can cook at my apartment and make my own limited healthy meals without all those tempting second-helpings and desserts around. Secondly, I've committed to at least 30min of exercise each day. Third, I've been doing yoga and reading articles on time management in order to control the stress of my classes.
Hopefully I'm on the right track! Here's to a new year of getting it off and keeping it off!