Danger lurking in the Grocery Aisles
Sunday, October 19, 2008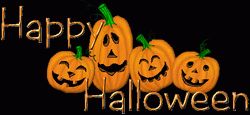 With Halloween fast approaching, grocery shopping has become hazardous to my health.
It seems every aisle is filled with Halloween candy of every size, shape and flavor. There are rows and rows of Snickers, Milky Way, Dum-Dums, Candy Corn, Hershey Kisses, just to name a few, and one of my personal favorites, Reese's Cups .
I have even purchased several bags of candy to hand out to the Trick or Treaters on Halloween night. Right now they are safely stored out of sight and so far out of mind.
But, when the big night for ghosts and goblins arrives, I hope I have the strength to fight the fun size demons disguised in innocent little crinkly wrappers . Hopefully, all of it will be passed out that night, but I will still have to exorcise myself from any candy that my Trick or Treater brings home.
Give me Strength! And pass me the low fat, low calorie Rice Cakes.
Happy Halloween!!